Engagement Survey
NJIT is committed to creating a culture where employees feel engaged in their work and valued everyday.
Creating a healthy educational experience is about building one in which faculty and staff members and students are able to bring their whole selves to work and school. It requires higher education leaders to commit to the principles of employee engagement for their faculty and staff members and to invest in their employees' and students' career, physical, financial, social and community wellbeing.
---
Engagement is the embodiment of an organization, it can have a direct effect on employee wellness, productivity, profitability, employee retention, and overall success of the institution. It also affects us all individually, Gallup's research shows that people who like what they do are two times more likely to be thriving in their lives overall.
In our continued efforts towards becoming a best place to work, NJIT will be launching a survey to measure the university's level of engagement. The purpose of this is to dive deeper into what the needs of the community are. Our goal is to foster a workplace where every person is valued and respected. Engagement is a team effort that we are all responsible for. 
---
Results & Next Steps
We have received our results from the November survey. This information will be a starting point for us to collectively work towards creating an environment that influences faculty, staff and our community to flourish.
University wide results can be viewed here, access requires your NJIT email account. Local level results will be provided by managers where applicable. 
Divisions, Colleges and Department's areas with 4 or more respondents will have access to view their area's results. After review, managers will be working together with their teams to create action plans across all levels of the university.  These plans will require collaboration as everyone has a responsibility to contribute towards our engagement.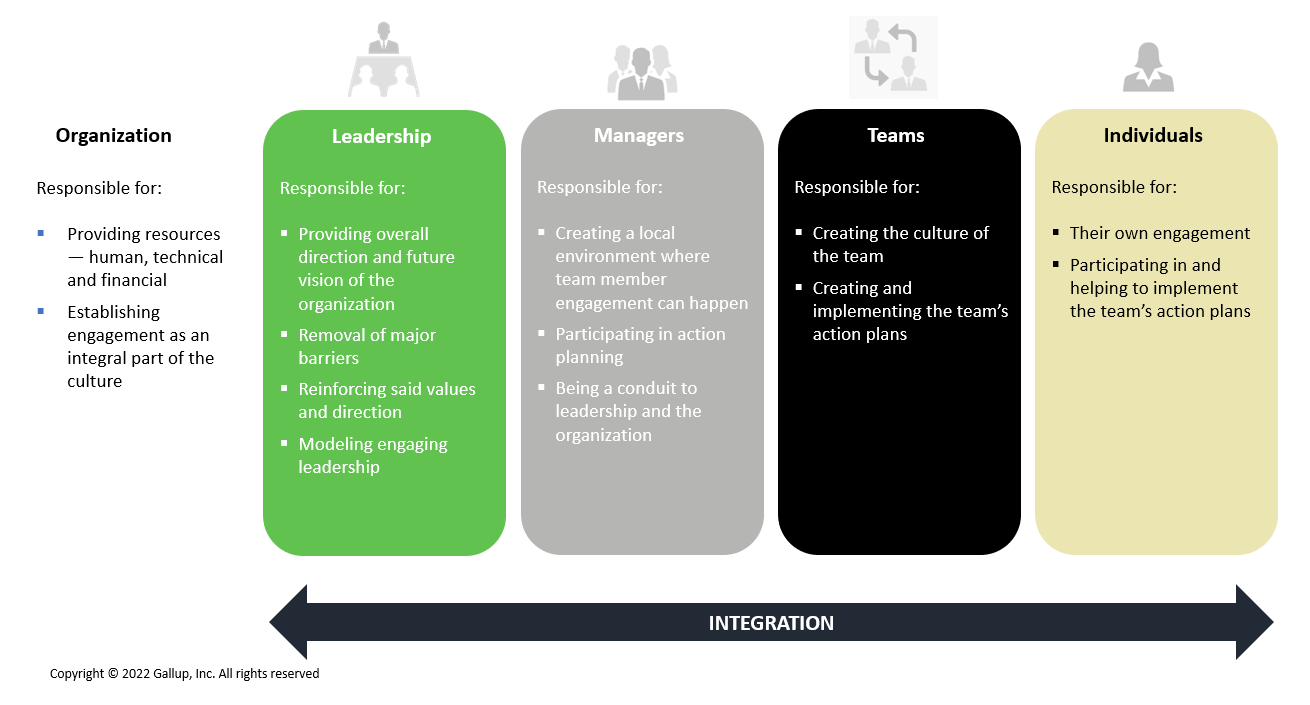 ---
This is an ongoing process that we will continually assess to improve engagement. We all need purpose and  ongoing development, and engagement isn't just senior leadership's responsibility, managers account for a huge part in team engagement. There are no quick fixes when it comes to human relationships, it is essential that managers effectively interact with and develop each team member over time.
As we progress in this process updated will be available on this page. 
More information can be found in our Frequently Asked Questions.
Previous Communications: