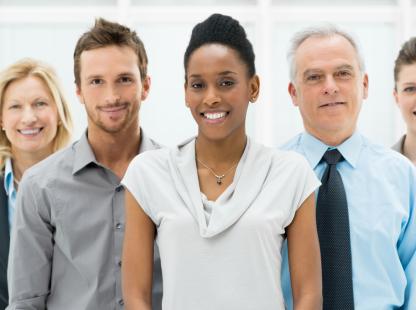 Employee Resources
Helpful resources for employees.
Newark and the New York Region
NJIT is located in one of the nation's most exciting cultural and business regions. The Greater New York/New Jersey region offers a rich array of cultural and recreational offerings, and New York City, with its vast resources for education, cultural enrichment, and entertainment is just 20 minutes from the campus.
Situated in the heart of Newark, the university shares the city's vibrant and multicultural University Heights district with the campuses of Rutgers University – Newark, the Rutgers Center for Law and Justice, Essex County College, and the developing University Heights Science Park. University Heights and the adjacent downtown section comprise the hub of Newark's ongoing economic and cultural renaissance.
Newark Attractions
Relocation Assistance
NJIT is pleased to recommend The Talbot Group, Inc./Academic Moves, a full-service relocation counseling firm ready to assist new hires, both faculty and staff, existing personnel, and retirees' with no fee relocation services.
The Talbot Group services include selling an existing home, finding a new home, area tours (buyers only), and the discounted shipment of household goods.  Please click here for additional information about The Talbot Group and the services it provides.  Here's a brief description of their "no fee" services:
Home Marketing/Selling Assistance – Vast broker network to help select the very best real estate agent, coordinate listing presentations, and invaluable real estate counseling from pre-listing to closing;
Home Finding/Buying Assistance – New area information, broker selection, tours, and constant real estate advice from initial call to closing;
Household Goods Move Management – Moving discounts are substantial with free insurance, and they will do a full post audit of your move to ensure accuracy! They also ship cars.
A dedicated relocation director will manage the entire relocation process.  For additional information, please contact The Talbot Group at vin@thetalbotgroup.com or call them directly at (866)404-0234 ext. 25 or (203)470-2398.  You will find more contact information below:
The Talbot Group – Primary contact:
Vin Carboni
National Accounts Director
Phone: (203) 470-2398 (direct)
Phone: (866)404-0234 ext. 25 (toll free)
Email: vin@thetalbotgroup.com
Website:  www.thetalbotgroup.com
Please contact the Talbot Group as soon as possible; the quicker they have your information, the better they are able to assist with your relocation.
Housing Resources 
Additionally, NJIT is pleased to announce the availability of rent grants to qualified faculty, staff, and students, through the Paramount Assets Downtown Newark Residential Initiative (PADNRI).  Qualified individuals must currently work or study in Newark.
PADNRI is only applicable to participating Paramount Assets Newark downtown properties and participants are required to commit to a 24-month initial lease term.
The grants include a $3,000 rent credit for new leases and $1,500 on a first lease renewal.
For more details concerning this program, please click here.
For more information and instructions on how to apply please contact Nicole Shannon at nshannon@paramountassets.com or 201-858-8182.
Please be advised that while the Paramount properties are listed on the Newark Live Local apartment resource list, the PADNRI is not affiliated with the Newark Live Local program or NJIT's participation in Live Local. PADNRI, is a rental grant offered to NJIT employees and students by, and through, Paramount Assets, LLC., independent of NJIT, and is not affiliated nor endorsed by NJIT.  Applicants are encouraged to contact the program directly.
NJIT, in partnership with the City of Newark and Newark Alliance, is committed to and participating in Newark 2020: Hire, Buy Live Local.
Live Local Newark will attract more employees, faculty and students to live in the city and provide existing residents with rental incentives. For a list of frequently asked questions, please click here.
Below is a list of links to additional off-campus housing in Newark, NJ. This list is provided for your convenience and is not comprehensive. It is provided for informational purposes only and is not to serve as an endorsement by the University of any views, opinions, services, products or businesses made available through or described on these websites.
Rentals in Newark
Homes for Sale in Newark