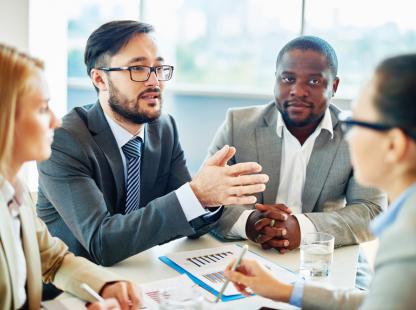 Performance Evaluation Training and Resources
Information and updates on performance management evaluations.
NJIT is committed to attracting, retaining, and advancing a highly qualified workforce to achieve the University's mission and vision. A critical component to assuring the engagement of our workforce is the University's performance development process. The process serves as a framework to recognize and reward employee contributions to NJIT's success, coach employees to new heights,  and identify learning and professional development opportunities that facilitate career growth. All employees participate in a performance development process based on their job classification.
Formal annual evaluations should be completed and submitted for employment and performance based compensation consideration in line with the timelines prescribed under the respective collective bargaining unit.
Please contact the HR Business Partner for your division or school with any questions related to the Performance Development process. Your HR Business Partner can provide guidance, and help you resolve issues related to performance.

Please reference these schedules for all collective bargaining units and non-aligned