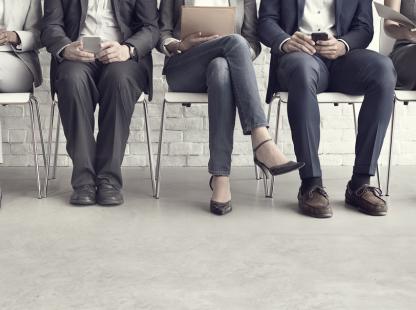 Recruit & Hire
Human Resources' responsibility to provide you with the best tools to be efficient and effective throughout the recruitment process.
Employees are a valuable asset and are a significant investment to the university.   As your partner, it is Human Resources' responsibility to provide you with the best tools to be efficient and effective throughout the recruitment process.
If you would like to backfill a position, or hire for a new position, the job description will need to be reviewed by HR to assure the position and compensation adhere with the university's policies and philosophies.
Please find below the corresponding form links to submit a request for either a backfill or a new position. Please note that these forms are to be used in place of a submission in Cornerstone. After you have completed the form, HR will reach out to you to discuss details of the request.
Once your position is posted, a member of our Talent Acquisition Team will be in touch with you to discuss the recruitment for your position and/or provide you with resources to assist with your search.
Please contact us with any questions on submitting a request: compensation@njit.edu
Backfill Request: A backfill is when an existing position becomes vacant due to an employee leaving and the position needs to be filled. This is the most common type of job posting request.
New Position Request: A new position is defined by an additional headcount to the team that is not a variation or replacement of a previous position. This form also includes the option for external advertising
Grant Funded Positions: Any position that is paid through grant funding should be submitted here.
If you would like to request a Backfill, New Position or Grant Funded Position please visit the Highlander Nexus and submit a request more information can be found here.
NJIT complies with all federal and state laws in recruiting and employing non-U.S. citizens. In meeting the best interest of the university, NJIT may support a visa application as necessary to enable an employee to work or conduct research in the United States. All departments should be aware that the process of bringing a non US citizen onboard is rather complex and extensive, please plan accordingly, allowing ample time for visa and internal processing. The Department of Human Resources and the Office of Global Initiatives work collaboratively on this process.
Updated IRS Guidelines indicate that moving expense are no longer tax deductible. To comply with this requirement, relocation allocation will be included in a new hire's paycheck, less applicable taxes and made as a lump sum payment. Language regarding relocation and the amount offered, will be included in the offer letter. The amount offered will be determined by the area Vice President, hiring department, HR and the Budget office.