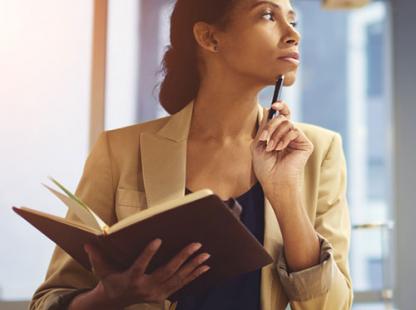 Frequently Asked Questions
Newark Live Local Program FAQs.
1. What is the Newark Live Local program?
Answer:
The Live Local Program provides a one-year incentive for eligible participants to    rent or renovate homes in the Program Incentive Area. New and existing renters that are eligible for the program can receive up to a $3,000 allowance from NJIT towards the cost of their housing, and eligible homeowners can receive up to $7,000 from the Newark Alliance for approved exterior improvements to their primary residence.
2. Why is NJIT participating in the Newark Live Local program?
Answer:
On Thursday, April 11, 2019, President Bloom announced that NJIT has joined the growing citywide initiative introduced to encourage employees to "live local." NJIT is a part of the vibrant and growing Newark community and we intend to be fully engaged with its growth, particularly this outstanding initiative that is a collaboration with the City and the Newark Alliance.
3. How do I apply to see if I qualify and am eligible for an incentive?
Answer:
The application process is online. Please click on the following links for the Newark Alliance web site and select the appropriate checklist: 1) the rental incentive, or 2) the exterior improvement for homeowners.
4. Who determines if my property qualifies?
Answer:
The Newark Alliance determines the eligibility of the property the applicant is seeking to rent (or renew the lease), according to the Program Guidelines.  Applicants will submit the location information via email to establish the property pre-approval status.  If the applicant does not respond within 10 days of receiving eligibility status, their application process may be terminated. Applicants can check on their own to see if their property is within the Program Incentive Area by viewing Program Incentive Area.
5. Who is eligible to participate?
Answer:
The Newark Live Local program is available to all full-time Newark based NJIT faculty and staff who reside, or sign a new lease, to live in the Program Incentive Area. Currently, part-time employees, adjuncts, and/or student employees are not eligible for the Live Local incentives.
6. Does NJIT need to complete the Employment Verification Form in order to complete the application?
Answer:
No, applicants need to only complete the program form, without obtaining employment verification from Human Resources. Newark Alliance will seek employment verification on behalf of the NJIT employee.
7. How long does it take to be approved?
Answer:
The Newark Alliance will notify applicants within seven (7) days of their applicant submission, via email.
8. How will I receive the incentive payment, once approved?
Answer:
(1) Rental incentive funds will be distributed to the participant by NJIT, through the payroll process. Based upon eligibility, funds will be distributed with ½ at time of eligibility and ½ after six months, with proof of continued eligibility. Renters must submit proof of continued residency after six (6) months. Eligible documentation includes a copy of updated driver's license, a utility or credit card bill, or a bank statement.
(2) Exterior Improvement funds will be allocated by the Newark Alliance for use at primary residences.
9. How long will the Newark Live Local program be available?
Answer:
The program, and NJIT's commitment to the program, is at least one-year. The overall Newark Alliance program was effective as of March 11, 2019, and will be reviewed for potential renewal after a twelve-month period.
10. How do I find out if my rental is eligible?
Answer:
Renters have several housing options to choose from in the designated areas, including detached single-family homes, as well as town-homes, lofts, and apartments. In order to ensure a safe and quality experience, all eligible units must conform to Rental Housing Livability Criteria developed by the Newark Alliance (for more information please contact the Newark Alliance).
11. Is there a list of pre-approved apartments?
Answer:
Yes, click here for a list of apartments, Live Local Newark Housing Options.